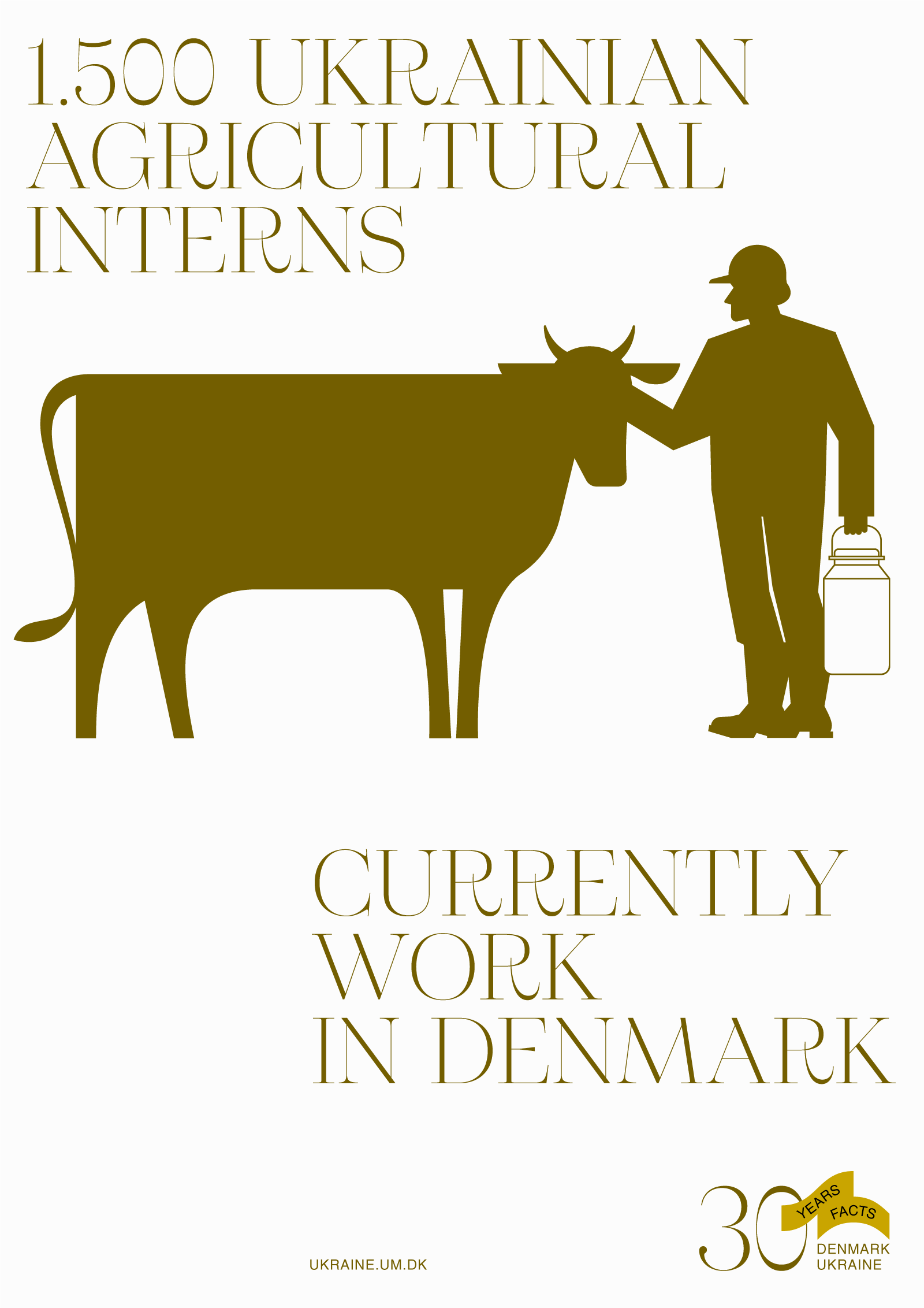 Danish agriculture is among the most efficient and knowledge-based agricultural clusters worldwide.
It includes around 10.000 farms that produce three times the amount of food needed for Denmark itself the .
The Danish agricultural trainee programme allows young foreign workers to gain experience on Danish farms for a period of up to 18 months. The Danish trainee program offers young Ukrainians the opportunity to combine practical experience with the chance to earn a fair wage.
Trainees are involved largely in green sector labour: the agricultural, veterinary, forestry and horticultural fields.