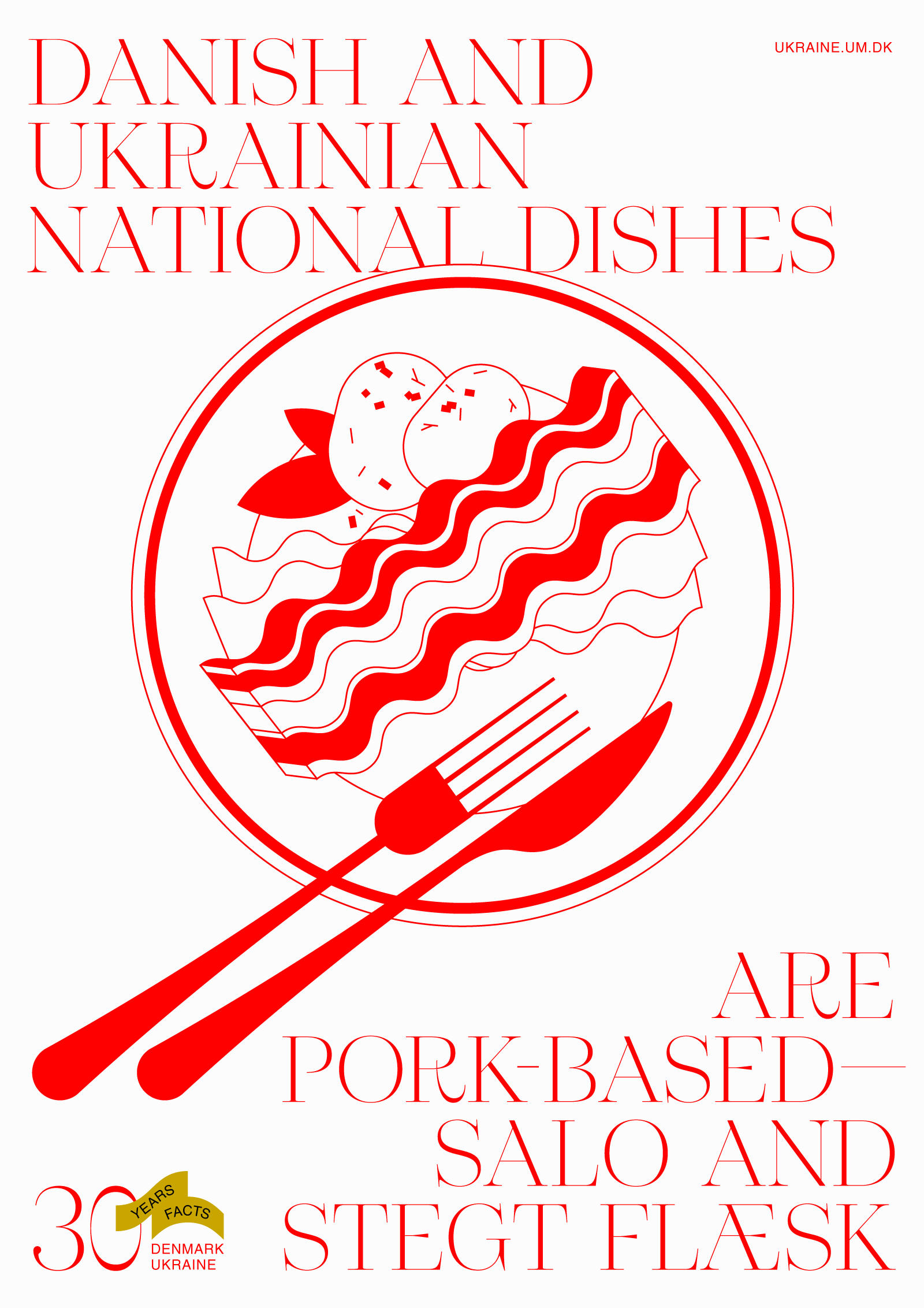 Stegt flæsk consists of fried pork belly and is generally served with potatoes and a parsley sauce called persillesovs.
This dish can be translated as 'pork strips' or 'crisp fried pork slices'. The pork belly (or breast) is used for stegt flæsk, cut to a thickness of about 1/4 inch / 65mm.
Also ranked among the country's most popular dishes, stegt flæsk has been described as "a dish of pork fat and only pork fat, in parsley sauce."
Danes, much like Ukrainians, also enjoy a range of dishes featuring potatoes and meat. Both countries employ the combination in a host of national dishes! Just try and imagine borshch without them!