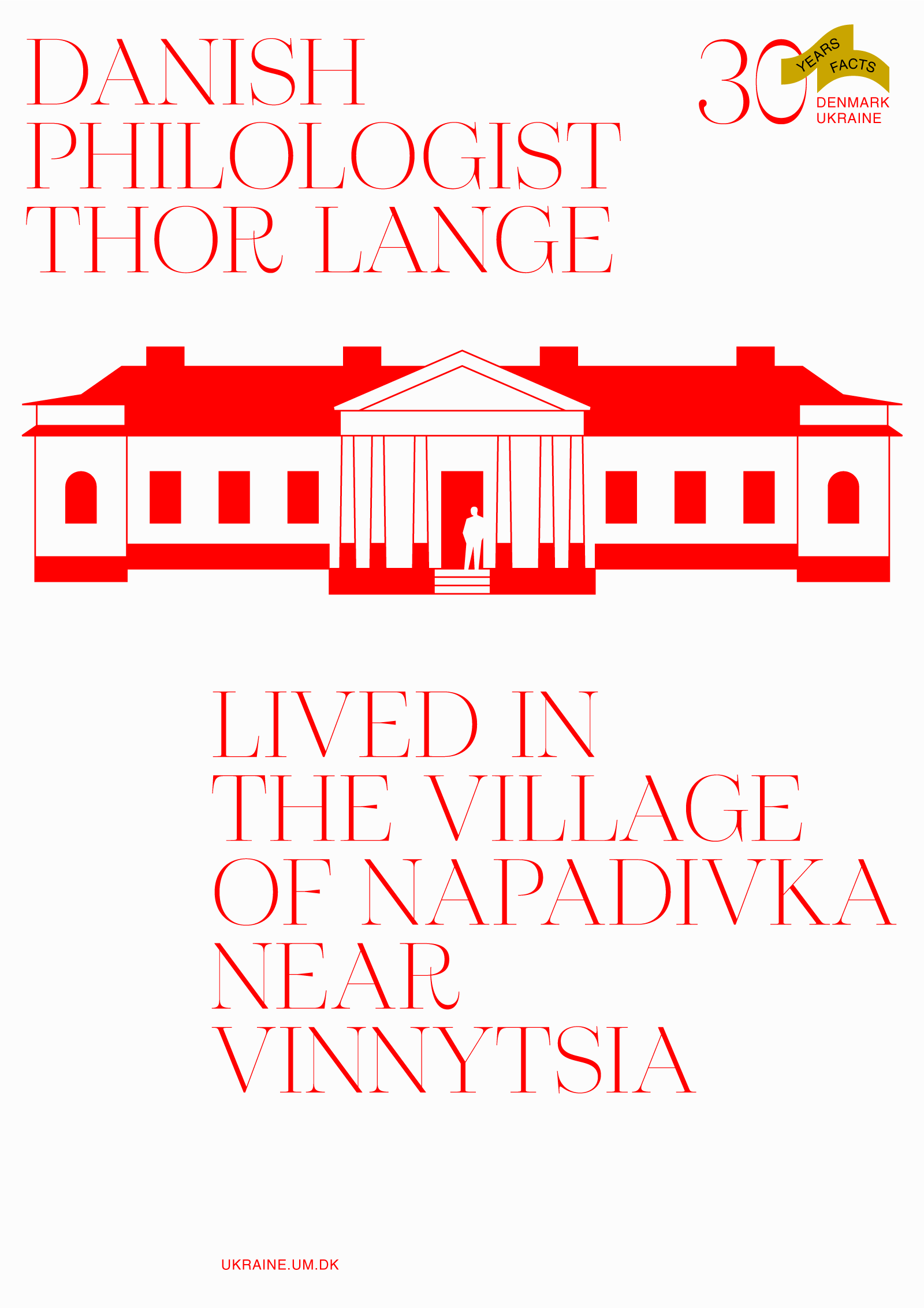 Thor Lange (1851 - 1915) was a Danish diplomat, philologist and literary translator whose life was linked to Ukraine.
He was born in Copenhagen where he studied at the University of Copenhagen, after which he became Royal Danish consul in Moscow.
He would become acquainted with his future wife Natalia Protopopova, afterward moving into her familial mansion in the Vinnytsia region. From here he pursued his literary activities.
Thor Lange translated 46 Ukrainian songs into Danish, 26 of which were set to music by Danish composers, and with two of these gaining great popularity in Denmark.