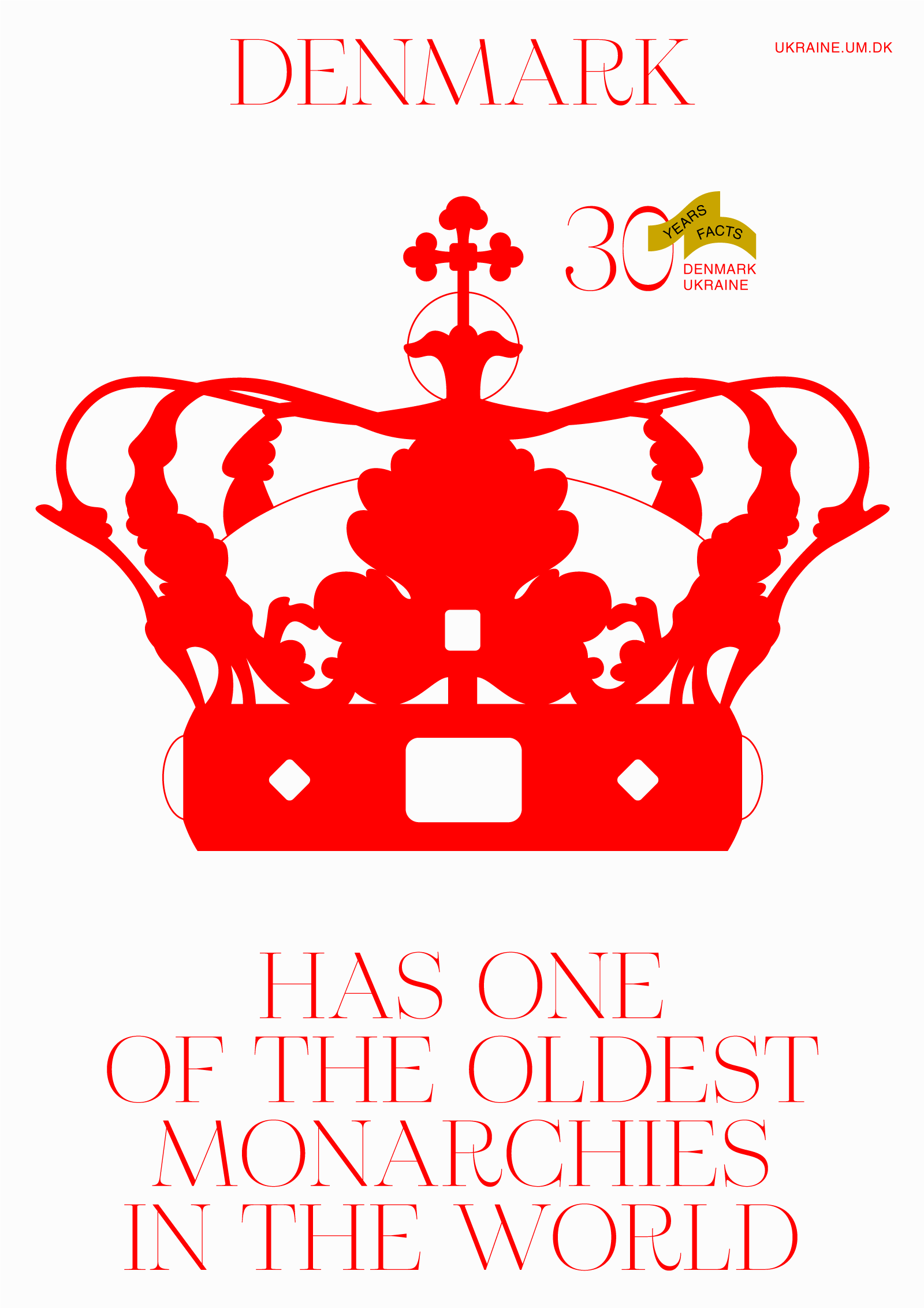 The current Danish monarch, Her Majesty Queen Margrethe II, represents an unbroken royal succession dating back to the first Viking kings of Denmark more than 1000 years ago.
Queen Margrethe II became the first female monarch of Denmark in nearly six centuries, and the reign of Margrethe I, ruler of the Scandinavian countries from 1375‒1412.
Denmark boasts a constitutional monarchy and as such, the role of the monarch is defined and limited by the national Constitution. Nonetheless, the Royal Family of Denmark fulfils an important symbolic role, both at home and abroad.
Interesting fact: since 1513, all male Danish monarchs have been named either Christian or Frederik. Crown Prince Frederik visited Ukraine in 2011.