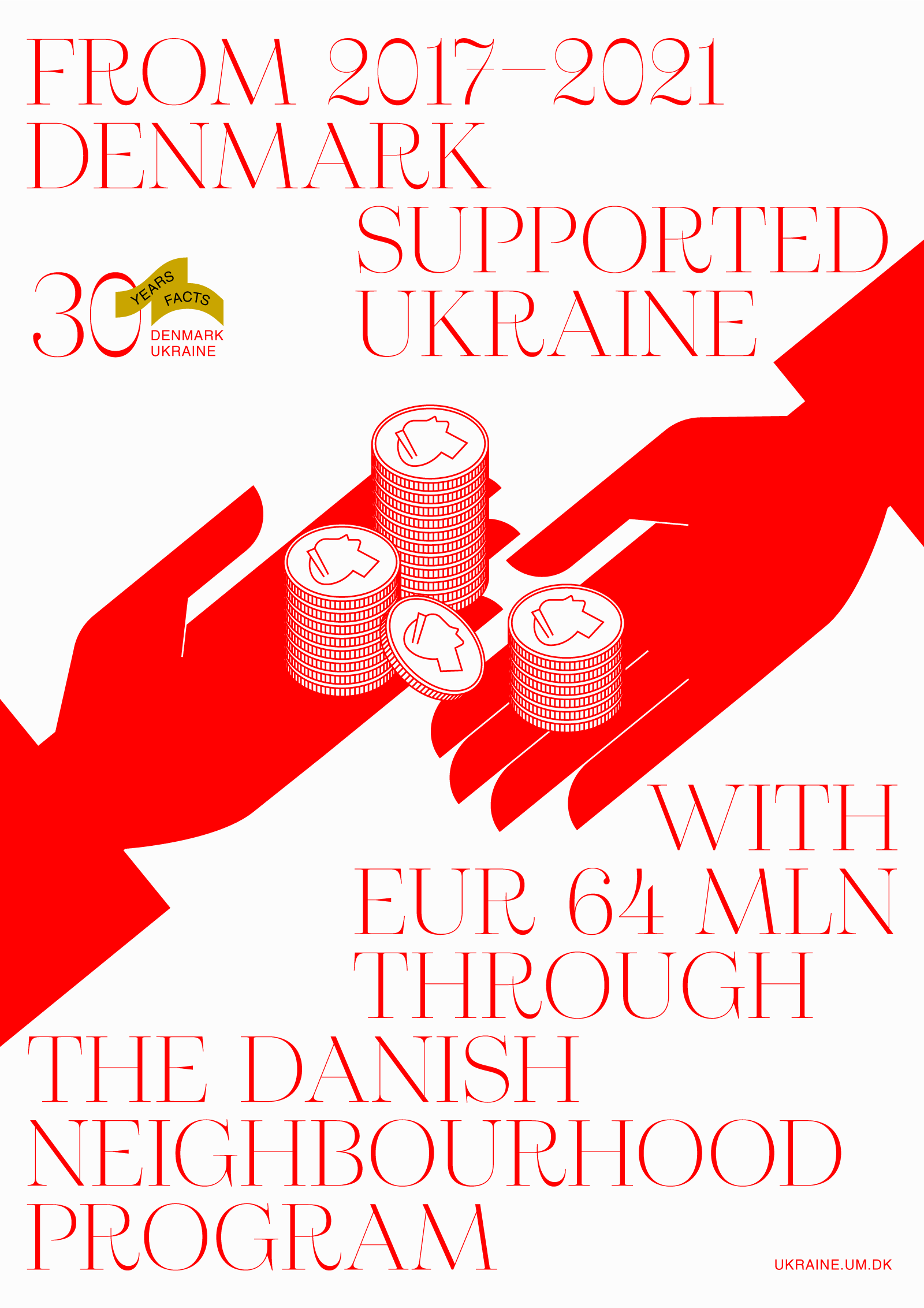 The relationship between Denmark and Ukraine is a strong and constructive one.
Denmark regards Ukraine as a large and important partner in the Eastern European region. Ukraine regards Denmark as a key partner in the Nordic region, the European Union, and NATO.
Denmark is Ukraine's 7th largest benefactor, providing assistance of EURO 72M between 2017-2021, in support of programs in good governance, human rights, and economic development. The monies were distributed through the Danish Neighbourhood Programme and the Peace and Stabilization Programme.
For 2022-2026, Denmark has allocated EUR 70M for Ukrainian support in these areas and to assist the operation of the OSCE SMM mission to Ukraine.