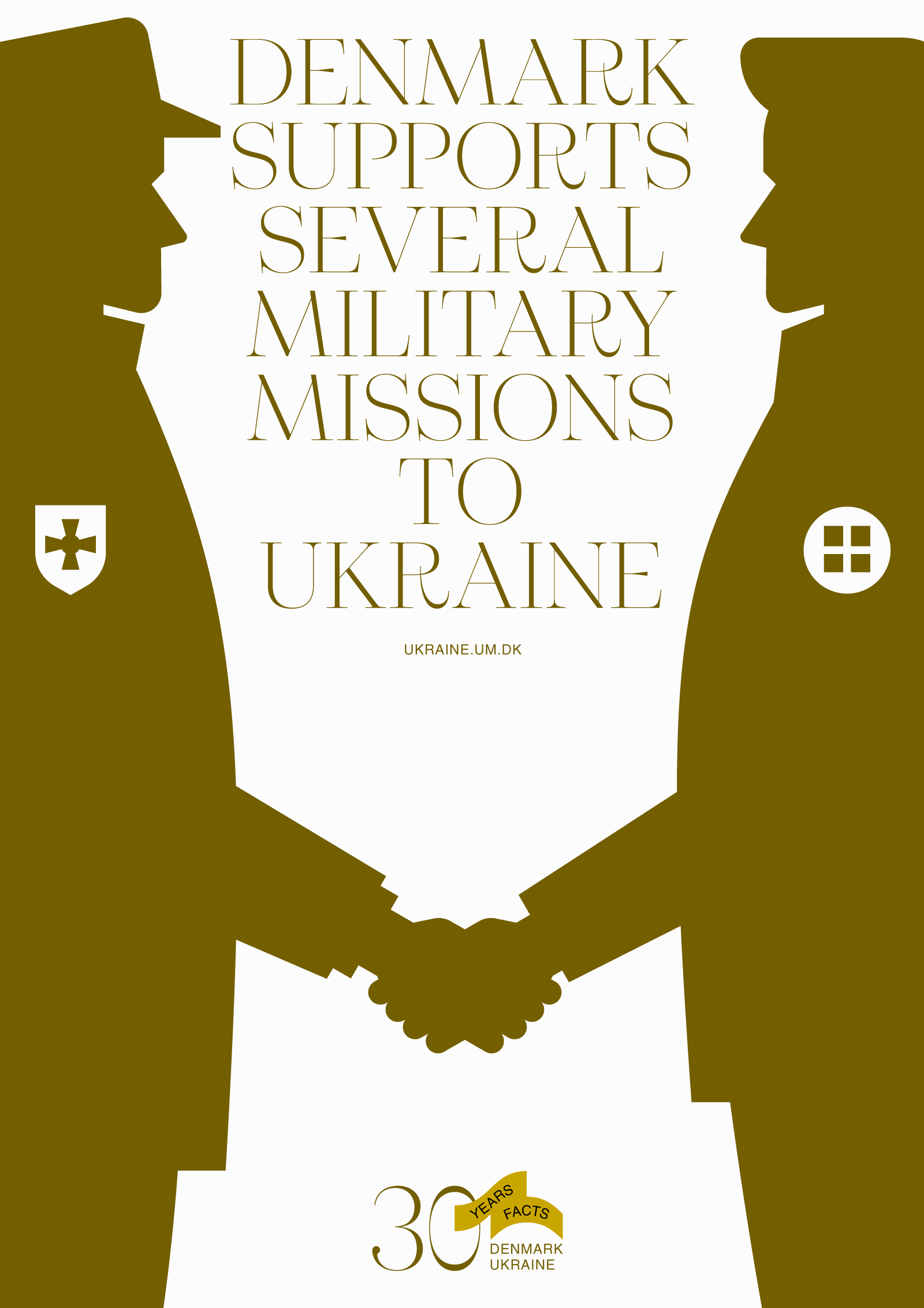 Denmark deploys mobile training teams to Ukraine on a regular basis for military training support.
These are engaged primarily in the British-led Operation ORBITAL and include personnel permanently deployed to Canada's UNIFIER Operation.
The Danish stabilization program has also provided advisors to the National Defence University, the Defence Reform Advisory Board and other military formations associated with the Ukrainian Armed Forces.
Denmark also sponsors higher level training for senior officers in-country at the Baltic Defence College, the Nordic Provost Marshal Course, and the NORDEFCO CIMIC Course.