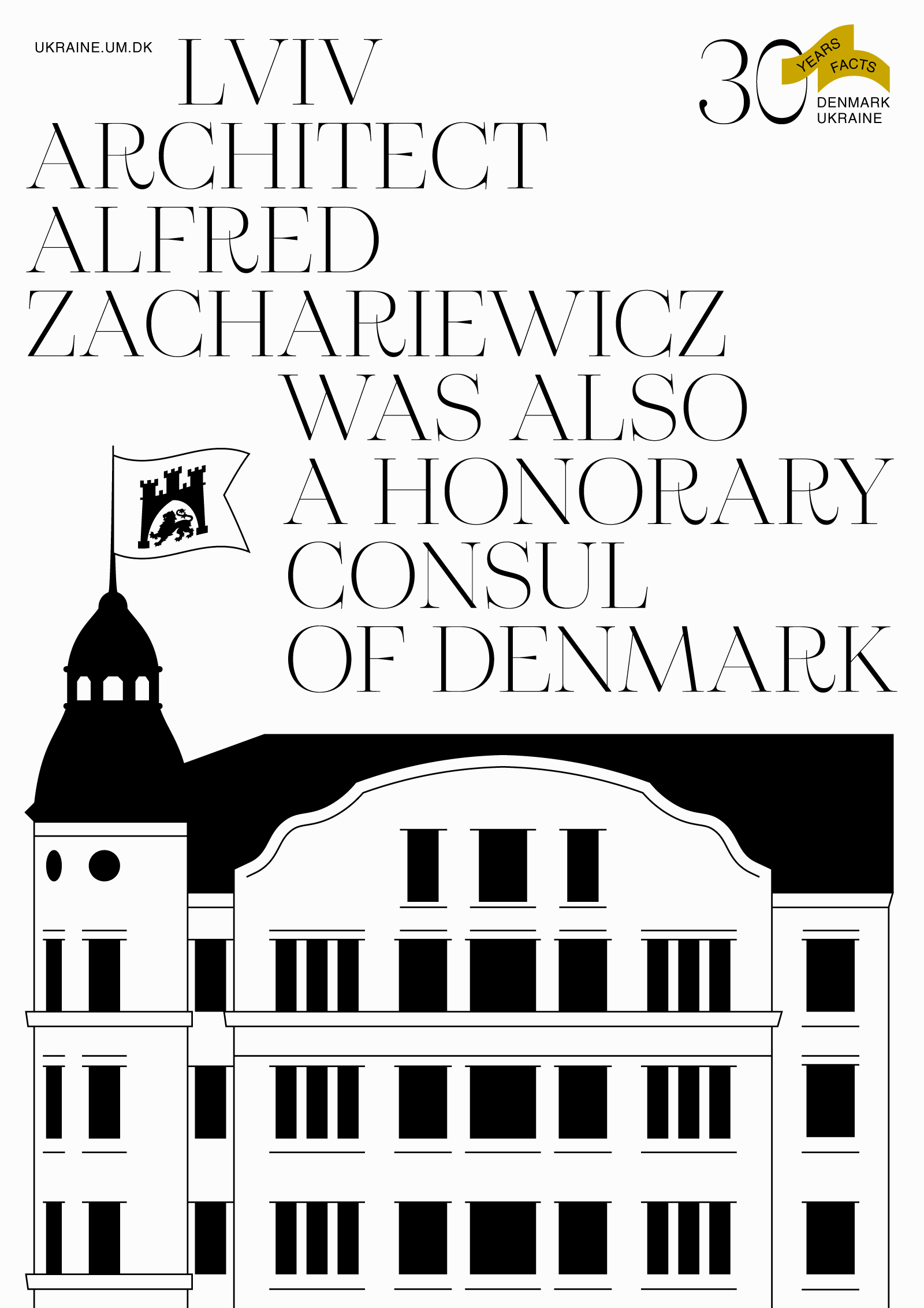 Alfred Zachariewicz was born in 1871 in Lviv, into the family of architect Yulian Zachariewicz.
He continued in the family tradition, studying at the Lviv Polytechnic, the Vienna Polytechnic, and then in 1902, founding his own architectural bureau and construction company.
His work as an architect includes a number of notable buildings in Lviv, which are still in existence. He designed both public and industrial structures including the Izba Handlowo-Przemysłowa, the Bank of Lviv, and the Mikolasch Passage, as well as bridges, apartment blocks, villas and freight depots-- the Lviv railway station.
In addition, Mr. Zachariewicz served as an Honorary Consul of Denmark in Lviv – between 1908 and 1914.