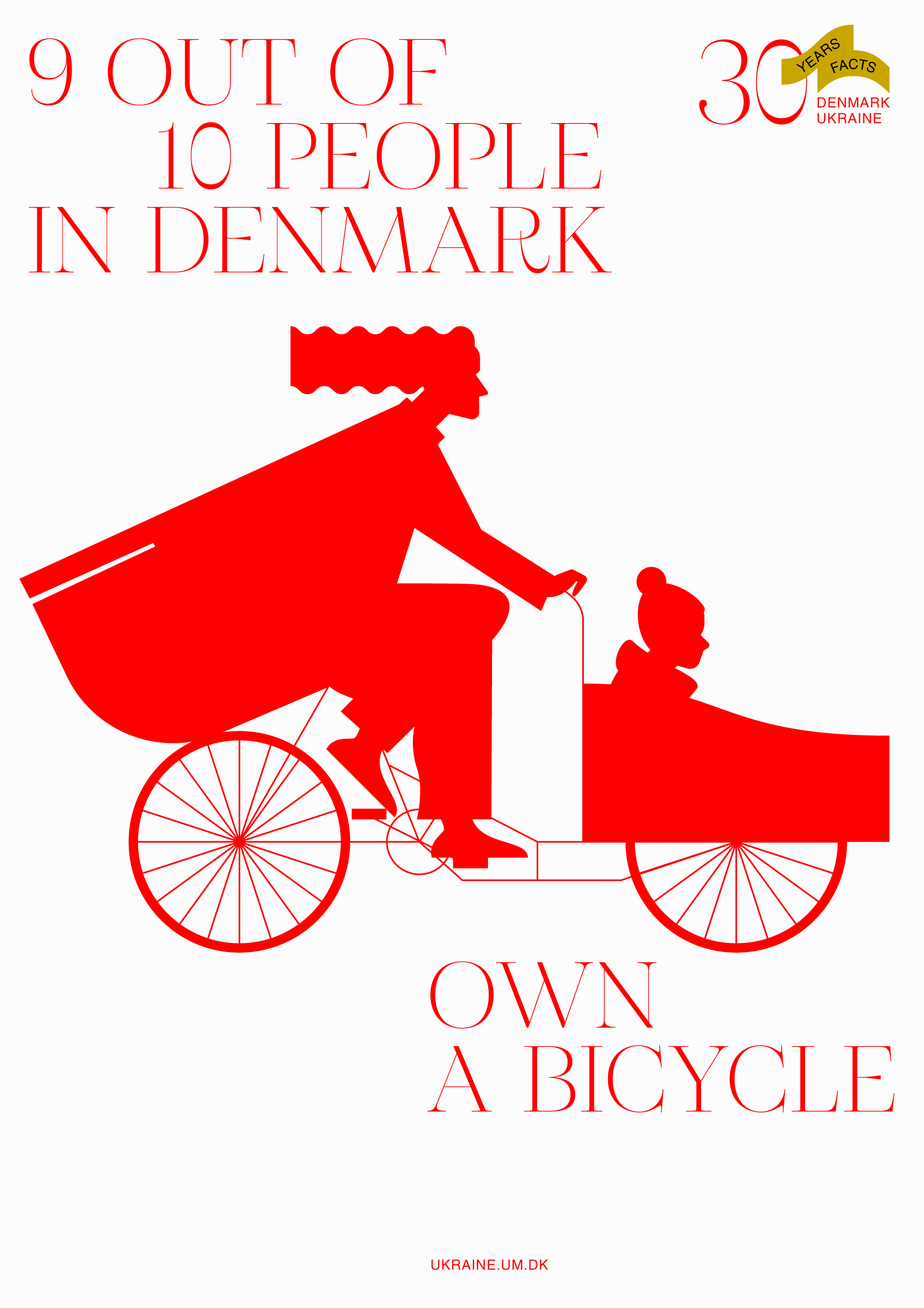 In Denmark, bicycling is a leading form of transportation.
Sunshine, rain, hail, or snow - you will see Danish bicyclists on their way to work, the shops, or social events. They say that "a bike is a Dane's best friend".
Particularly in larger Danish cities that offer extensive networks of bicycle lanes. It also does not hurt that the country's terrain is largely flat.
The first Christiania bike was made in 1972, and Danes have been in love with it ever since. This cargo bike provides a cheap and climate-friendly alternative to car ownership.
Cargo bikes are visible everywhere in Denmark's urban centres transporting heavy loads and even entire families.
Biking is growing in popularity among Ukrainians also where commuting to work, cycling events and bike-friendly infrastructure is gaining advocates all over the country.