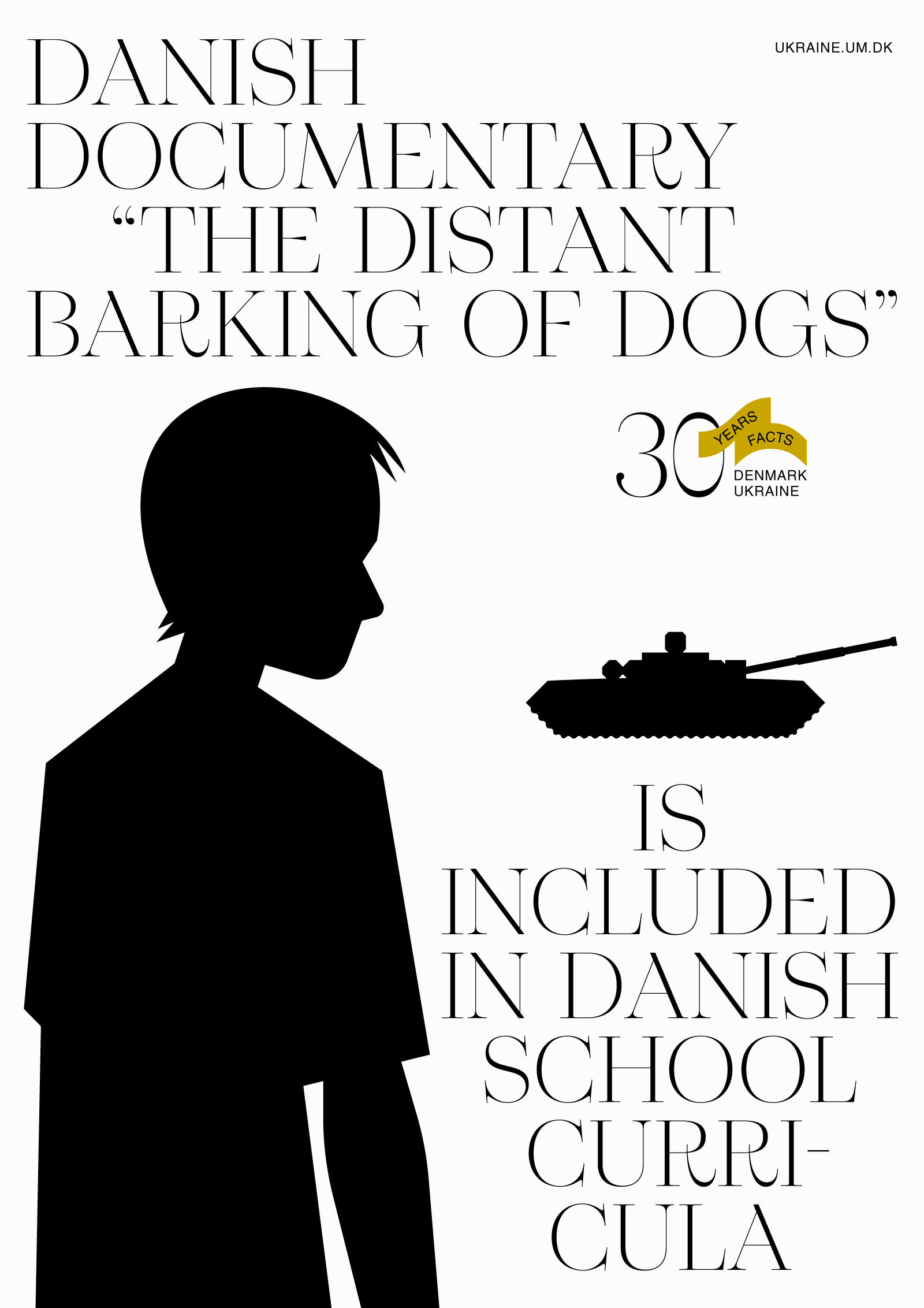 Directed by Simon Lereng Wilmont, the film, set in Hnutove near Mariupol, documents the life of Oleg, a 10-year-old Ukrainian boy, during a year of the war in Donbas.
The film examines what it means to grow up in a war zone from Oleg's perspective.
Premiering at the 2017 International Documentary Festival in Amsterdam, The Distant Barking of Dogs won the IDFA Competition for First Appearance. In 2019, it was shortlisted for an Oscar in the Best Feature Documentary category, and in 2020 nominated for an Emmy.
In 2020, the film was included in the study material for the Danish school course "War, Conflict and Comrades" for students in grades 6-9.