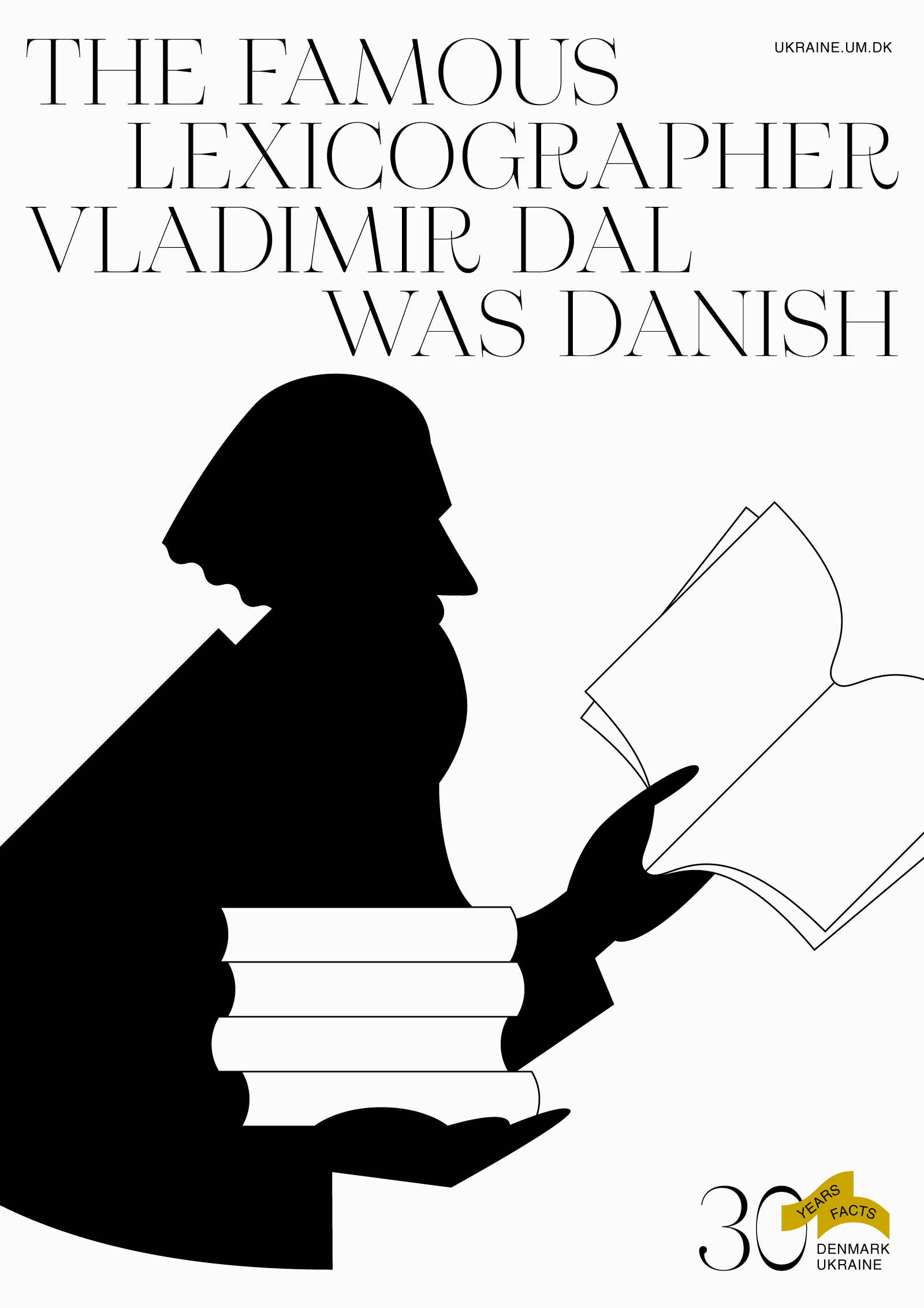 Vladimir Dal was born in Luhansk in 1801. His father, Johann Christian von Dal, was a Danish physician who knew 8 languages.
Dal's magnum opus, the Explanatory Dictionary of the Living Great Russian Language, was published in four weighty volumes between 1863–1866 and has seen frequent reprints.
An exhaustive work, Dal's dictionary enjoys critical linguistic importance to the present day, providing particular value for its documentation of now largely antiquated dialectical lexicography.
To mark the 200th anniversary of Vladimir Dal's birth, UNESCO declared the year 2000 to be The International Year of Vladimir Dal.
BONUS FACT: The building where the Embassy of Denmark in Ukraine is currently located (8 Hoholivska Street, Kyiv) served as the home for Borys Hrinchenko from 1902-1905. Hrinchenko, a prominent Ukrainian writer and philologist, is the author of the classical Dictionary of the Ukrainian Language (1909), a reference work still in use.