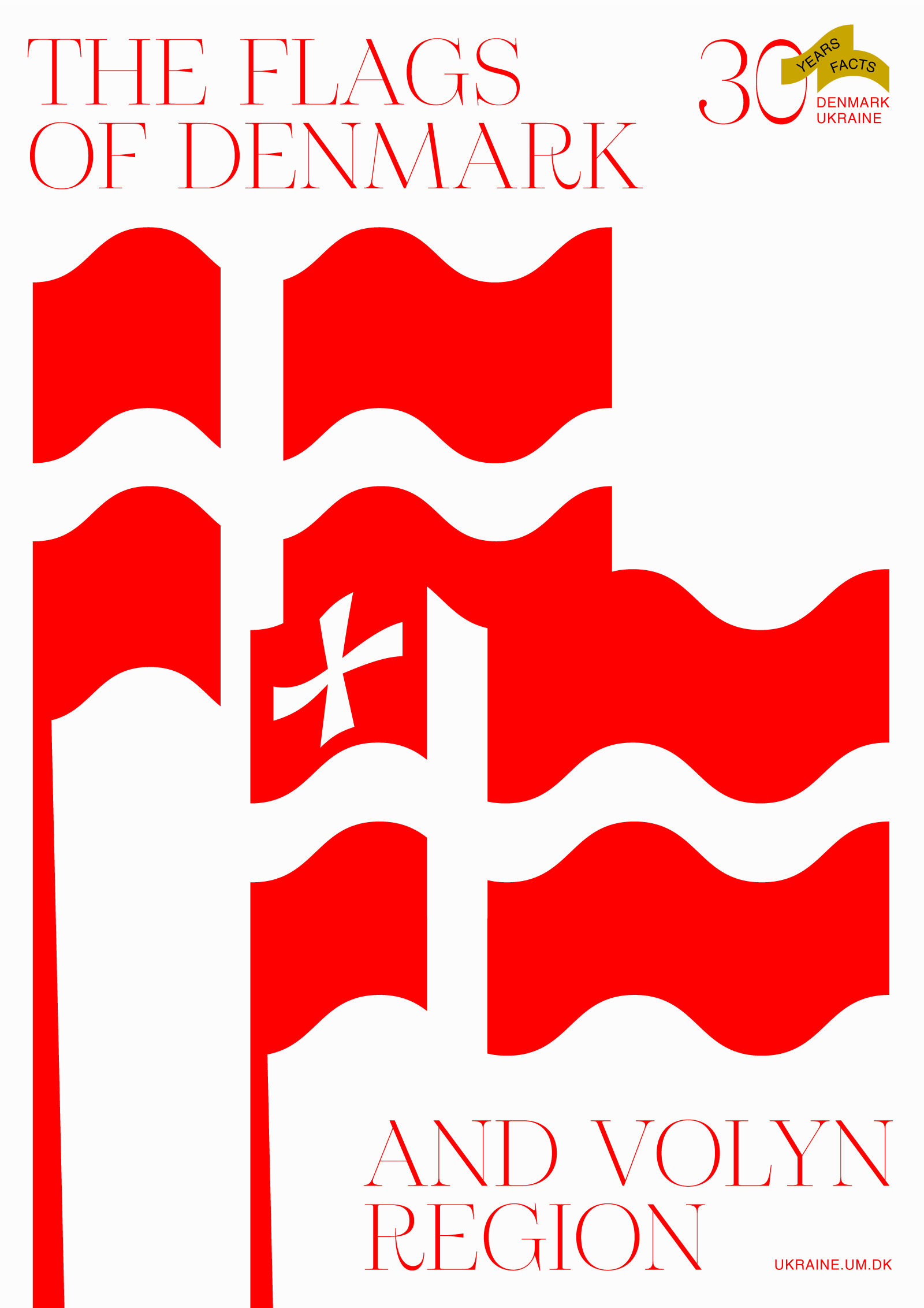 The flag of Ukraine's Volyn Region depicts a cross symbol - associated with the sanctity of life and Christianity - dating from the XV century.
The figure is both red - symbolizing courage and fearlessness - and white - depicting purity and innocence.
The Danish flag is also the longest serving national flag in continuous use. According to legend, Valdemar the Victorious (1170-1241) left on crusade to Estonia with his army. During the Battle of Lyndanisse on 15 June 1219, a red banner with a white cross descended from the heavens.
Since then, the flag has grown to become an integral marker of Danish existence. It is at once the royal flag, the state flag, and the flag of every Dane.

It is regularly employed to decorate cakes, Christmas trees, and of course to be flown from homes and places of prominence.